The winners of the Alps Tour Order of Merit 2009-2012. From top left, clockwise: Andrea Perrino (2009), Gareth Shaw (2012), Guillaume Cambis (2011), Matteo Delpodio (2010).
23rd February 2021 | Alps Tour Golf
2009-2012, When UK discovered the Alps Tour
And then came a time when the Alps Tour started to become more and more international, and it was no longer a match between Italians and French players, as representatives from England, Scotland and Northern Ireland were climbing the steps up to the top of the leader boards – and the rankings.
In the year of our 20th anniversary we continue our series of interviews to the past winners with the words of Andrea Perrino (2009), Matteo Delpodio (2010), Guillaume Cambis (2011) and Gareth Shaw (2012). Enjoy!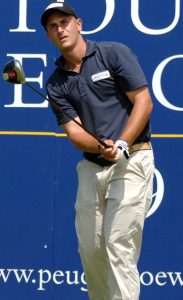 Class of 2009
ANDREA PERRINO (Italy)
"2009 was the best year of my professional career. I turned pro in 2008 with a good amateur record, and I started off very humble, trying to make cuts and earning my first euros, but after losing the playoff in Riva dei Tessali – the 4th tournament of the season – something switched in my game. 
I started being very confident and aware that I could win every tournament. All of a sudden everything was simple and good results were coming along. In fact, I won twice in June – the Peugeot Loewe Tour in Spain and the Allianz Open de Strasbourg in France, and eventually I won the Order of Merit and earned my rights to play on the Challenge Tour. 
I had the chance to play with some great golfers – among the winners that year there were José Manuel Lara, Pedro Linhart, Joost Luiten, Benjamin Hébert, Mike Lorenzo-Vera – and this helped me a lot in my professional career. 
I suggest to any young professional to join and take the challenge on the Alps Tour, both for the quality of its players and for the organization of the events".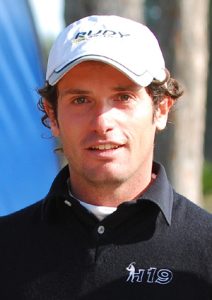 Class of 2010
MATTEO DELPODIO (Italy)
"Personally, I have only beautiful memories of the Alps Tour: simply, it is the tour where I learned what it meant to be a golf professional.
I won three times that year (in March, the Peugeot Tour Escorpion in Spain, in June the Open International de Normandie and in October the Masters 13, both in France) and this allowed me to top the ranking with a large margin and get the ticket to the Challenge Tour. 
We lived so many good moments, and in particular the memory of the atmosphere of friendship and sportsmanship established between Italian and international athletes will remain indelible. That context of healthy rivalry, mutual respect, and desire to improve has allowed the entire 2007-2010 generation to grow a lot and enrich our wealth of experience into something that turned out to be essential in the following steps of our careers".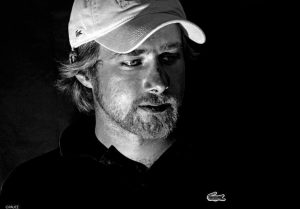 Class of 2011
GUILLAUME CAMBIS (France)
"I remember very well that great year, 2011, when I discovered the pro world. The season I have spent on the Alps Tour was a great learning for my future. The atmosphere was brilliant, and during that year I met some great people who turned into great friends for my whole golfing career.
Among all, my deepest thoughts go to Ricki Neil-Jones, one of the guys I would always hang out with; he used to call me with a funny nickname, "MM" (Massive Mess). He sadly passed away in October 2018, aged 35. He was an exceptional person and is still very sorely missed.
The Alps Tour was for me, as for many other players, a springboard to the European Tour. It is a great training ground to learn the life of a pro player, the level is good, and the courses are often challenging.
It will always be among the best memories of my golfing career, which stopped in 2018 because of physical problems after a few years on CT and ET.
My advice for the younger generation is to debut in the pro world through this tour. If you want to finish in the top 5 you need severity and consistency, two essential factors to succeed at the highest level.
Thanks to Estelle and her team for making this possible. Good luck to you all!"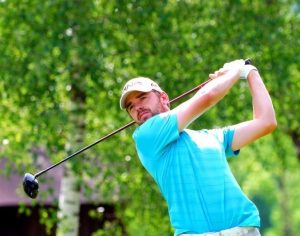 Class of 2012
GARETH SHAW (Northern Ireland)
"The Alps Tour for me will rank as one of the best times and experiences of my life. I played some in 2011 and did okay but in 2012 I was so consistent and ended up winning the Order of Merit without actually winning a tournament. I lost a play off in the Gosser Open (my most favourite event every year) but I had loads of top 5's finishes. I do wish I had won an event though!! 
What gives me fond memories of the tour was how friendly everyone was and some of the great places we got to see. The event in the Italian Alps at Cervinia is by far a standout. The view playing 17 was incredible. I will always remember driving to the event and at the foot of the mountain it was 24 degrees but when we got to the course it was 12 degrees. And the sun was still out!! Another attraction along the way was stopping by in Monaco to have a look around and then paying 15 euro for a Big Mac meal… 
I was lucky in that in those 2 years there were four Irish guys (Richard Kilpatrick, Dara Lernihan, Brendan McCarroll) playing the tour and we would all travel together. We would meet in Dublin, normally fly to Milan or Munich and rent the biggest car we could get and be on the road for 4 weeks straight. We got pretty good at packing cars and we would all take turns driving. Sometimes for 10 hours at a time.  Luckily, we all got along very well… most of the time!! 
I am very thankful for the time I spent playing the Alps Tour and I am very proud of winning the Order of Merit in 2012. It's a great tour".
Latest Alps Tour Golf News