23rd September 2016 | Alps Tour Golf
Alps Tour Grand Final in Abruzzo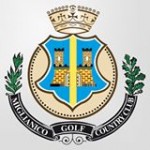 This year, the Region Abruzzo welcomes the last two events of the season: the Abruzzo Open (October 13-16), a regular event and for the first time the ALPS TOUR GRAND FINAL, from 19th to 22th October. Both tournaments will be played at Miglianico Golf & Country Club.
The Top 50 players in the Ranking after the Abruzzo Open will be selected to play the Grand Final. They will play 72 holes without cut and € 65,000 will be distributed. The Final Order of Merit will establish the players obtaining the 5 'cards' for the Challenge Tour next year. The 5th place should be fought for.
The Miglianico Golf & Country Club enjoys a privileged position on the hills of Miglianico, in the province of Chieti, in the Abruzzo region, the "green region of Europe." Located about 125 meters high in a strategic area, also from the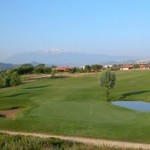 climatic point of view, 4 km from the beaches of Francavilla al Mare and Ortona and 40 km from the fascinating mountains of the Majella, Miglianico Golf & Country Club extends over 60 hectares and is surrounded by forests of oak and poplar trees, vineyards, olive trees. The 18-hole course with par 71 and a length of 6015 meters, which winds through forests, vineyards and bunkers, with many "out of bounds" and "water hazards", gives the course of Miglianico Golf & Country Club, designed by one of the most famous American golf architects, Ronald Kirby, a unique personality.
18th September 2016 | Alps Tour Golf
Shabolt in bull's-eye in Costa del Sol
Nobody could have stopped England's Tom Shadbolt from winning his maiden title today. A 60 meter shot holed followed by a hole in one crucified his closest opponent Santiago Tarrio.
Shadbolt, 28, is among the very solid players on Alps Tour. His best result so far was a 2nd place in Italy in 2014 where he missed by nothing a win. He recorded two runner up places last season and had climbed twice on the third step of the podium in 2016.
But today, the golf saints were English and the player from London was as accurate as a sniper on back to back holes. He first holed a 60 meter shot for eagle on the 13th to go for -6 then he holed his 7 iron shot on the following par 3 for a hole in one and -8. He completed his round with an extra birdie on the 17th to win by a nice margin of three shots over Santigao Tarrio. Nicolas Tacher and David Borda are tie for third place.
His fellow countryman, Matt Wallace, was on of the first on social media to congratulate Shadbolt. With this win, he enters the Alps Tour top 5.
17th September 2016 | Alps Tour Golf
Narrow advantage for Tarrio in Costa del Sol
Spain's Santiago Tarrio, 25, will have a narrow advantage heading to Alps de Costa del Sol final round with -10 total. The young man signed for 69 thanks to 6 birdies and 3 bogeys. There are two men only one shot back, France's Nicolas Tacher and England's Tom Shadbolt.
There are only 3 tournaments left to complete the 2016 Alps Tour season. Matt Wallace has already secured his category to play on Challenge Tour next year, at least. The battle behind to grab the 4 spots left is very tight and the final ranking can really move until the last event.
Santiago Tarrio's best result this season is a 12th place, twice. Nicolas Tacher and Tom Shadbolt were both close to win during the last 12 months but none of them managed to seal a victory.
The 3 men shot under par the first three rounds. Tarrio and Tacher both broke 70. The odds for a new winner to engrave his name on the trophy are high but Thomas Elissalde, winner 3 weeks ago in Italy, is only 3 shots back. The road to be the one to lift the trophy in Spain is wide open.
16th September 2016 | Alps Tour Golf
Pastor leads by one heading to the week-end
Spain's Marcos Pastor took half way lead in Alps Costa del Sol. He signed for back to back 68 to lead by one over fellow countryman Santiago Tarrio.
Pastor tamed the course of Lauro Golf the same way he did during first round but with no mistakes. He managed not to drop any shots during the second round and holed four birdies on 4th, 8th, 12th and 15th holes.
Tarrio had more ups and down with special momentum, a hat trick of birdies from the 13th follow by a dropped shot on 16th. All in all, he had five birdies and 2 bogeys for a three under par card 69.
Frenchmen are chasing the Spanish duo. With -6 total, two shots back of the lead, Nicolas Tacher from Paris. He signed for another 69 following his first one yesterday. Alexandre Widemann and Thomas Elissalde are -5 total. Both are former winners on Alps Tour and their experience could help them to catch up with the best score.
The cut fell at +2.

15th September 2016 | Alps Tour Golf
Spanish armada to lead
Spain's duet took the lead after first round in Alps Costa del Sol. Marcos Pastor and Santiago Tarrio shot 68, -4 for a one shot advantage over a group of 7 players.
There are 3 events left to complete the 2016 Alps Tour season. Matt Wallace secured his category on Challenge Tour next year thanks to five wins in 6 events. But the top 5 is still very opened and a good result could change the picture.
Pastor only played 4 events this season on Alps Tour. He had seven birdies and made 3 birdies. Tarrio holed for 6 birdies and only missed two holes.
If we pay attention to the well ranked players, Franck Daux and Victor Perez had a tough day and they have been beaten by the course, uncompromisingly.
Thomas Elissalde and Stefano Pitoni stayed strong to keep their position. The latter shot -1 and the young Frenchman signed for a 2 under par card. The projected cut after one round is +1.
| Alps Tour Golf
Lauro Golf holds the Alps Costa del Sol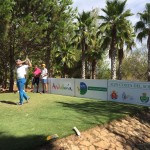 Today starts the Alps Costa del Sol at Laura Golf Resort in Alhaurin. Borja Etchart, defending champion is in good form and will be part of the favourites.
Three of the current Top 5 of the Order of Merit, France's Victor Perez – winner of the Alps de Las Castillas 2016 – and Franck Daux, and last week winner, Federico Maccario (Italy) will battle for the victory.
Alps Costa del Sol is the penultimate tournament of the season, qualifying for the Grand Final in October. All players are focused to gain or keep points to obtain one of the five cards to the Challenge Tour the next season.
122 players including 53 Spaniards look for a victory or a podium which could change their future. Among the national players, Borja Etchart comments: "I am eager to play here. In recent weeks I played very well and I would love to do well this week. I am very happy to return to Andalusia to compete. Summering in Andalusia since childhood and I feel something special for this land. I have been preparing the season and the goal is to get the European Tour card I had four years ago. Lauro Golf tournament is special for many things. It is the penultimate tournament schedule and there is much at stake. In addition, in August there was a break in the schedule and all the players are well prepared for this final straight."
Gabriel Canizares, Alfredo Garcia-Heredia, Jordi Garcia del Moral, Sebastian Garcia, Carlos Rodiles, Javier Ballesteros, the Senior Juan Quiros or Jesus Legarrrea are some of the rivals this week.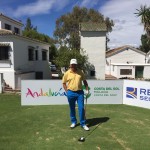 The Alps Costa del Sol will distribute 48,000 € of prizes and will count for the World Ranking, as all other Alps Tour events. After the first two rounds, the top 40 and ties will qualify for two other rounds.
This tournament receives the support of the Tourism Office Costa del Sol, Turismo y Deporte Andalucia, the Royal Spanish Golf Federation, the Sports Council and the Royal Federation of Andalusia. Reale, Solan de Cabras an,d Kyocera complete the private sponsorship. Thanks to the promoter, JGolf18 too!

11th September 2016 | Alps Tour Golf
Maccario enters top 5 thanks to victory in Preisch
Italy's Federico Maccario defeated two opponents in a play off to win his second title on Alps Tour. After final round 71 and -11 he had extra work to achieve to lift the Citadelle International Trophy – Preisch.
He teed off in the last group with fellow countryman Niccolo Quintarelli. They seemed to climb slowly but surely to the top of the ranking. Meanwhile, a famous name appeared on the leaderboard. Matt Wallace was chasing the leaders and he knows how to take charge. The latter had 5 wins in his five last events on Alps Tour. But it was a bit late and eventually, his final total score was -10 tied for fourth place with Enrico Di Nitto.
France's Alex Daydou, 20 year old rookie, fired 69 and was the leader at the club house but on course, the two Italian players were -12 teeing off the 18th hole.
They both dropped one shot there and an extra time was needed to deem the winner. Quintarelli bogeyed the first play off hole and Alex Daydou failed on the second.
With this win, Federico Maccario enters the Alps Tour Top 5 at fifth place.
10th September 2016 | Alps Tour Golf
Maccario and Quintarelli on top at Preisch
Another duo to lead heading to final round of Citadelle Trophy International-Golf de Preisch. Italy's Federico Maccario and fellow countryman Niccolo Quintarelli share pole position with -10 total.
England's Andrew Cooley is one shot back.
Another beautiful day near Luxembourg border. Overnight leaders, Poncelet and Elissalde both failed to keep their status. The course beat them and none shot under par. Italian duo took this opportunity to lead thanks to great golf and scores. Maccario shot 66 thanks to 7 birdies and only one dropped shot on the 11th. His compatriot Quintarelli had more of a roller coster round with one double bogey and a bogey but still signed for 68 to join the leading score.
Big hitter Andrew Cooley shot the best score of the day 65 to be in contention for a 4th win on Alps Tour after three Egyptian titles. Matt Wallace shot one under today for 9th place tie. He is 5 shots back of the lead. A sixth win in a row might be difficult to achieve.
9th September 2016 | Alps Tour Golf
Poncelet and Elissalde neck and neck in Preisch
French duo leads heading to the week end in Citadelle Trophy International-Golf de Preisch. Thomas Elissalde fired flawless 64, -8 to tie for first place with Xavier Poncelet, 68 today.
The two Frenchmen know how to win a tournament. They both engraved their names on an Alps Tour trophy but a slight advantage could be given to Thomas Elissalde who has just won a fortnight ago in Castello di Tolcinasco Open.
Poncelet is very solid. The former Challenge Tour player has been working hard to regain his lost status. He shot back to back 68 to take the lead after two rounds. A similar energy feeds Thomas Elissalde. The player from Biarrtiz already graduated for Challenge Tour as but struggled to develop his best game. His goal is to come back stronger on upper circuit. What does not kill you makes you stronger they said.
Alps Tour leader, England's Matt Wallace shot 67 to day after shy 73. The latter made history on the mountain logo circuit. He won 5 events in a row this season and is tied for 10th place in Preisch with 2 rounds to play.
The cut felt at level par.
8th September 2016 | Alps Tour Golf
Grégoire Schoeb to lead in Preisch
French amateur Grégoire Schoeb took the lead after opening 65 at Citadelle Trophy International-Golf de Preisch. The 23 year old from Metz, east of France, confirmed among the pros his good season as amateur. After wirst injury last winter, he had to stop playing for a while. One of his best result this year is a win at La Mouchy, prestigious tournament in Fontainebleau (France), end of April.
The Pole France member had eight birdies today and dropped only one shot on the 10th hole. The first pro, one shot back, is Léo Lespinasse. The player from Biarritz is recording his best season on Alps Tour so far. Last May, he won the Open de Saint François Guadeloupe and his goal is to finish in final top 5 this season. He needs a win to jump to cross the limit. He is currently ranked 10th. He had a flawless round of 66.
Another amateur completes the podium alongside a group of 4 pros, Julien Coupade. The later finished in Top 10 during Open de La Mirabelle d'Or played on his home course. He honored his invitation with very solid 68, -4.
Alps Tour leader, multiple winner this season, Matt Wallace, struggled to get back on tracks. He shot shy 73 for 36th position tie.
Latest Alps Tour Golf News