16th December 2017 | Alps Tour Golf
Albert Venter won Final Stage
South Africa's Albert Venter wrote his name on the Alps Tour Qualifying School book. He won back to back the first and final stages. This is the first time a player recorded this result. He signed for final round 68, -3 for -12 total.
Federico Zucchetti of Italy and France's Paul Bariteau shared second place 3 shots further. Zucchetti fired best score of the day tie, 65 and Bariteau recorded a 68 card.
The weather was fresh and windy on La Cala golf course and only players from north of Scotland wore short sleeves.
The overnight leader, Venter did not start the best way his hunt to glory. He dropped one shot on the first hole but he erased his mistake with a 68 meter wedge shot holed on the next hole for eagle. His playing partners did chase him all day long and he admitted he had it was a hard day. »
There are 37 players who got their full category to play on Alps Tour next year. From England, 11, GB&I all together 15. Then the second nations are Spain and France with 6 players qualified. New countries will start on Alps Tour, one player from Israel, Colombia, South Africa and 2 from Sweden.
The season will be launched mid-february with traditional Egypt swing.
15th December 2017 | Alps Tour Golf
Venter holds firm in La Cala
South Africa's Albert Venter holds firm on top of the leaderdoard after round 2 in Alps Tour Qualifying School Final Stage. He shot 70 on Asia course to add to his opening 65. He is -8, two shots clear of France's Paul Bariteau and England's Jack Singh Brar.
Bariteau was the first to lead at the club house with -6 while the overnight leader was still on course.
« I am happy with my round. I managed to keep the ball in play and did not make too many mistakes. I played steady and holed a few putts. I have to admit my coach Oliver Serres was really helpful as he is on the bag this week. He helped me with a good strategy to make the birdie on the 18th for example and to play in the wind yesterday. »
Venter had a colorful round, 3 bogeys, 3 birdies and one eagle but eventually a decent score.
« I had a rough start, I dropped a shot on the 11th and the 12th but I managed to get back on 15th and 16th which helped me quite a bit. But unfortunately, I missed a couple of shots on the 17th and 18th so I turned even par. The wind started to pick up and I needed to stay focus on the wind which was interesting. I am very pleased with my round today but for tomorrow, you can not take everything for granted so I am going to play every shot as it comes. »
The cut felt at +5, 75 players were on the right side. The top 35 will get a full category, 6, to play the Alps Tour next season and the followers will have an 8 category.
14th December 2017 | Alps Tour Golf
Venter strong in the wind
South Africa's Albert Venter shot -6 on America course to lead after first day of Q school Final. The 21 year old player won the first stage a couple days ago and kept his momentum going into the final stage. The wind was strong and fresh on Costa del Sol today but he managed to keep the ball in play as he said.
« The course looks alike some in South Africa. It is a bit shorter but it is narrow and you have to keep the ball in play. I am happy to keep on playing well. I have some experience of playing in the wind, in Scotland for example. I played some event on European Tour, (Dunhill Links) but I missed the first stage by one so I am here to play in Europe next year. »
Venter just turned pro 2 months back. He was third at the Amateur ranking in South Africa.
Spain's Ivan Cantero Gutierrez signed for best score on Asia course with -4. Only one shot back, Italy's Federico Zucchetti and Scot Clarke Lutton, who both played on Asia course.
The top 65 and ties will make the cut after the second round is completed, the current limit is +4
11th December 2017 | Alps Tour Golf
New countries to lead the first stage
New countries are the face of the leading players during first Stage of Alps Tour Q School. South African, Albert Wenter (picture) won on the Asia course with -10 total, 67/67, 7 shots better than Scot Louis Gaughan. Andreas Tancred of Sweden is one shot further.
Sweden is the flag high on the America course. Sebastian Petersen shot 70/67, -5 total and totally felt comfortable with rain and strong winds of this day on Costa del Sol. On his toes, 3 shots back, a English duo, Tom Hayllard and Steve Jones.
Rain and wind were really the unexpected guests of this second day of the first Stage.
Players qualified got a couple of days to rest and practice. Final Stage to start on Thursday.
10th December 2017 | Alps Tour Golf
The first Stage is on in La Cala
The first stage of Alps Tour Q school is launched and 153 players teed off this morning. On Asia course of La Cala, 81 players tried to tame the great course, South African Albert Venter shot 67 , -5 to lead by two shots over Swiss Alex Messiqua. There are 43 spots to go to Final stage on this course.
On America, they were 71 players and two of them share the lead at -4, Argentina's Emilio Parodi and French amateur, Romain Vallaeys(picture). There are 38 spots on this course to get to the final Stage.
3rd November 2017 | Alps Tour Golf
Sunshine Tour QSchool in Europe
For the first time in
Sunshine Tour
history, there will be an 
International Final stage of its Qualifying School 
organised
 in Europe.
 The
Acaya Golf Resort & Spa
, located on Italy's famous Puglia region, will host the five-day stroke play tournament 
from 7th to 11th March 2018
.
The Alps Tour is delighted to have been chosen by Africa's premier professional golf tour to organise the inaugural Sunshine Tour International Qualifying School in Europe. Over the past 17 years the Alps Tour has built a strong reputation for developing tomorrow's champions. Widely respected, the Alps Tour has grown significantly since its launch in 2001, with players from 22 different nationalities competing in 16 to 20 tournaments across five to seven different countries.
This partnership with the Sunshine Tour is the first of number of exciting new initiatives set to launch in 2018.
The Alps Tour will also administer the entries on behalf of the Sunshine Tour.
Format: 90 holes. After 72 holes there will be a cut to the leading 60 players & ties.
On conclusion of 90 holes, the first top 5 players will be eligible for membership in Category 9 of the Sunshine Tour for the 2018/2019 season.
The next leading 10 players
 will gain entry into the Sunshine Tour Final Stage being played at Randpark GC (South Africa) from 19th to 23rd March 201
8.
The application form is available on the website in the Players' Area and here:
–
You also can apply ONLINE here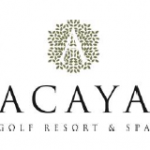 Acaya Golf Resort & Spa
 course is located in a natural setting and unique landscape, in the midst of the maquis and ancient olive trees and designed by Hurdzan & Fry. The 18-Hole par 71 course id 6,192 metres long and requires players to use all irons and woods from their bags.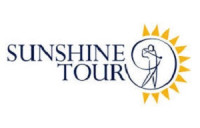 The 
Sunshine Tour
 is a men's professional golf tour based in Southern Africa.
The tour is one of the six leading men's tours which make up the International Federation of PGA Tours, which includes the PGA Tour, The European PGA Tour, The Japan Golf Tour, the PGA Tour of Australasia, and the Asian Tour. In 2009, the International Federation of PGA undertook a major expansion in 2009 adding 11 more tours as members. The federation also founded the World Golf Championships in 1999 and sanction the Official World Golf Rankings.
The Sunshine Tour currently co-sanctions five tournaments with the European Tour, these being the Afrasia Bank Mauritius Open, the Joburg Open, the BMW SA Open, the Tshwane Open and the Nedbank Golf Challenge.
2nd November 2017 | Alps Tour Golf
1st November 2017 | Alps Tour Golf
2018 Season
The Alps Tour 2018 Season 2018 will start next February in Egypt at Sokhna Golf Club:
Ein Bay Open (13-15 February)
Red Sea Little Venice Open (19-21 February).
Although the calendar is not ready to be published, we already can announce that we will have a minimum of 16 events as follows:
– two in Egypt in February
– one in Austria, the Gösser Open in May
– four in France: Open de Saint-Francois Region Guadeloupe, Open de la Mirabelle d'Or, Saint-Malo Golf Open and Citadelle Trophy-Preisch
– two in Spain: Alps de Las Castillas and Alps de Andalucia
– five in Italy in different regions
– a new tournament in a new country
– the Grand Final in Italy.
Other projects are under discussion.
More details soon.
22nd October 2017 | Alps Tour Golf
Arnaus Does the Double!
Adria Arnaus ended the season in sparkling form coming from five shots behind to take the Grand Final title and create history as the first amateur to win Alps Tour Order of Merit at Golf Des Iles Borromees.
He shot his best round of the week, 65, to move to -14 for the tournament, then has a nervous wait while the last two groups finished their rounds. As it was, no one was able to match him over the final stretch and he was delighted to take his second win of the season.
"The Grand Final has been a really special event for me, coming here as number on in the Order of Merit, I just wanted to enjoy it and I definitely did that. The course condition was fantastic and I fell in love with the greens, I felt like the ball had a true roll of the time."
Arnaus, ranked 25th on the world amateur rankings, played 9 events on the Alps Tour this year, has managed four top ten finishes as well as his two victories and has now added a Challenge Tour card to his achievements this season.
"I started in the first event in Madrid, with no expectations came to have fun and compete, I ended up in a playoff and that gave me the chance to take part in the rest of the season and it has been amazing."
Joint runner up, Christophe Koerbler of Austria, -12, recorded his highest ever finish on the Alps Tour, finishing his season with a faultless 65, which included four birdies and an eagle.  His performance means he jumps nine places up the Order of Merit to be inside the top 30 giving him category 4 on the Alps Tour for next season. Leo Lespinasse also on -12 shot his second consecutive 69 to share second place with Koerbler and also record his highest finish of the year.
The top five players on the Order of Merit after the Grand Final all receive their Challenge Tour cards, and as it was today, the Order of Merit remained unchanged.
Congratulations to Adria Arnaus of Spain, Ugo Coussaud and Antoine Rozner of France, Lars Van Meijel of the Netherlands and Robin Roussel of France who will all be playing on the Challenge Tour next season.
Thanks a lot to the Golf des Iles Borromées for their wonderful hospitality. A special thank to the Federazione Italiana Golf and Italian Pro Tour for their strong support all year long and all the sponsors of the tournament.
21st October 2017 | Alps Tour Golf
Antoine Rozner Moves Ahead
A foggy start to the third round meant that play was delayed until 11:00 and then again until 12:15. Tournament Director, Alessandro Pia took the decision to start the round from both first and 10th tee to make sure that the round was completed in daylight.
Round of the day was a faultless seven under par, 64, from France's Julien Foret who jumped from tied 19th to tied 6th position. Ugo Coussaud of France shot a flawless 65 to jump from 9th to second place.
It was however, another Frenchman, Antoine Rozner who produced his second 65 of the week to take a three shot lead heading into the final round.  A strong start for the Parisian allowed him to focus on his game.
"I started really well, with 4 birdies in my first 4 so that helped me get in the birdy mood. I hit the ball really well and my putting was good so I am very happy with it. The course is great, you have to be pretty smart at times because if you put the ball in the wrong spot it is not good so you have to think a lot and be aggressive sometimes but smart other times."
A rookie on the Alps Tour, Rozner has achieved five top five finishes this season but is still looking for his first win. "I'm just going to go all out to win the tournament tomorrow."
A Challenge Tour card looks almost certain for Rozner at this stage of the tournament, this would allow him to join his older brother, Olivier, who has been playing there this season.
The top five players on the Alps Tour Order of Merit, not otherwise exempt, will receive a Challenge Tour card next season. So far the top four players, Adria Arnaus, Ugo Coussaud, Antoine Rozner and Lars Van Meijel look set to gain keep their top four spots. France's Robin Roussel who currently occupies 5th place on the ranking could be in danger from either Spain's David Borda or Austria's Lukas Nemecz who could out Roussel with a strong finish tomorrow.
Overnight leader Maxime Radureau had a torrid time on the course and dropped to 21st place, shooting a 79, +8, 16 shots worse than yesterday's score.
The final round begins at 9:20, teeing off from the first and 10th holes, with the final tee time being 10:50 local time.
Latest Alps Tour Golf News