22nd October 2017 | Alps Tour Golf
Arnaus Does the Double!
Adria Arnaus ended the season in sparkling form coming from five shots behind to take the Grand Final title and create history as the first amateur to win Alps Tour Order of Merit at Golf Des Iles Borromees.
He shot his best round of the week, 65, to move to -14 for the tournament, then has a nervous wait while the last two groups finished their rounds. As it was, no one was able to match him over the final stretch and he was delighted to take his second win of the season.
"The Grand Final has been a really special event for me, coming here as number on in the Order of Merit, I just wanted to enjoy it and I definitely did that. The course condition was fantastic and I fell in love with the greens, I felt like the ball had a true roll of the time."
Arnaus, ranked 25th on the world amateur rankings, played 9 events on the Alps Tour this year, has managed four top ten finishes as well as his two victories and has now added a Challenge Tour card to his achievements this season.
"I started in the first event in Madrid, with no expectations came to have fun and compete, I ended up in a playoff and that gave me the chance to take part in the rest of the season and it has been amazing."
Joint runner up, Christophe Koerbler of Austria, -12, recorded his highest ever finish on the Alps Tour, finishing his season with a faultless 65, which included four birdies and an eagle.  His performance means he jumps nine places up the Order of Merit to be inside the top 30 giving him category 4 on the Alps Tour for next season. Leo Lespinasse also on -12 shot his second consecutive 69 to share second place with Koerbler and also record his highest finish of the year.
The top five players on the Order of Merit after the Grand Final all receive their Challenge Tour cards, and as it was today, the Order of Merit remained unchanged.
Congratulations to Adria Arnaus of Spain, Ugo Coussaud and Antoine Rozner of France, Lars Van Meijel of the Netherlands and Robin Roussel of France who will all be playing on the Challenge Tour next season.
Thanks a lot to the Golf des Iles Borromées for their wonderful hospitality. A special thank to the Federazione Italiana Golf and Italian Pro Tour for their strong support all year long and all the sponsors of the tournament.
21st October 2017 | Alps Tour Golf
Antoine Rozner Moves Ahead
A foggy start to the third round meant that play was delayed until 11:00 and then again until 12:15. Tournament Director, Alessandro Pia took the decision to start the round from both first and 10th tee to make sure that the round was completed in daylight.
Round of the day was a faultless seven under par, 64, from France's Julien Foret who jumped from tied 19th to tied 6th position. Ugo Coussaud of France shot a flawless 65 to jump from 9th to second place.
It was however, another Frenchman, Antoine Rozner who produced his second 65 of the week to take a three shot lead heading into the final round.  A strong start for the Parisian allowed him to focus on his game.
"I started really well, with 4 birdies in my first 4 so that helped me get in the birdy mood. I hit the ball really well and my putting was good so I am very happy with it. The course is great, you have to be pretty smart at times because if you put the ball in the wrong spot it is not good so you have to think a lot and be aggressive sometimes but smart other times."
A rookie on the Alps Tour, Rozner has achieved five top five finishes this season but is still looking for his first win. "I'm just going to go all out to win the tournament tomorrow."
A Challenge Tour card looks almost certain for Rozner at this stage of the tournament, this would allow him to join his older brother, Olivier, who has been playing there this season.
The top five players on the Alps Tour Order of Merit, not otherwise exempt, will receive a Challenge Tour card next season. So far the top four players, Adria Arnaus, Ugo Coussaud, Antoine Rozner and Lars Van Meijel look set to gain keep their top four spots. France's Robin Roussel who currently occupies 5th place on the ranking could be in danger from either Spain's David Borda or Austria's Lukas Nemecz who could out Roussel with a strong finish tomorrow.
Overnight leader Maxime Radureau had a torrid time on the course and dropped to 21st place, shooting a 79, +8, 16 shots worse than yesterday's score.
The final round begins at 9:20, teeing off from the first and 10th holes, with the final tee time being 10:50 local time.
20th October 2017 | Alps Tour Golf
Radureau Takes Charge in Borromees
Perfect golfing conditions prevailed again today during the second round of the Grand Final at Golf des Iles Borromées, and it was Maxime Radureau who capitalised with a flawless 68 (-8) backing up his first round 68.
Radureau, 24 from Poitiers in France, started with two pars before shooting five birdies on the front nine, adding a further three more on the 11th, 12th, and 14th holes taking him to the top of the leaderboard on -11, three shots clear of the rest of the field.
"I am very satisfied today because I did not make any bogeys."
Radureau, who won earlier in the season at the Open de Mirabelle d'Or, is all too aware of the consequences of the week; a win would propel him into the top five on the order of merit, earning him on of the Challenge Tour cards. He, however, is not focused on that stating:
"My aim tomorrow is to try to do the same and have a lot of fun on the golf course"
In joint second place, on -8, are Frenchmen Amaury Rosaye and Leo Lespinasse along with overnight leader, Scotsman Jack McDonald.
McDonald shot  -2 after posting a six under yesterday and had an interesting card, including 7 birdies, 3 bogeys and a double.  Lespinasse managed an eagle two birdies. The only blot on his card was on the par four 12 hole, where he managed to hole a shot from a greenside bunker to save bogey.
Rosaye started with a bogey on the first hole having got into difficulties but having steadied the ship produced a bogey free 17 holes of golf.
" I am very happy, the first three holes were not good, I made miracle bogey on one, then a birdie on the fourth. My strength was with my putting, I had 23 putts today and 13 greens in regulation so some solid stats. The greens are firming up and you have to think hard to play well here. I like it is very tranquil on the course. I am looking forward to playing with Maxime, (Radureau), tomorrow."
Rosaye is looking for his first top 10 finish of the season; his best result so far is 11th at the Open St Francois Guadeloupe
The third round starts tomorrow at 08:30 local time with the leaders, Radureau and Rosaye teeing off at midday.
19th October 2017 | Alps Tour Golf
McDonald and Rozner co-leaders
Perfect golfing conditions prevailed during the opening round of the Grand Final at Golf des Iles Borromees. The lightest of breezes and sunshine met the 43 players battling for the last tournament of the season.
It was the 24-year-old Scotsman Jack McDonald who took the clubhouse lead early on with a six under 65. The colourful scorecard included three bogeys, 5 birdies and two eagles, coming on the 6th where he chipped in from the front of the green and  the 11th where he put a 5 iron to 20 feet and holed the putt.
McDonald said: "I got off to quite a poor start, I was a couple over after 5 and then eagled 6 and birdied 7 which got me going. I managed another eagle on 11, then made some solid birdies and tap in pars.
I like the course, it's nice, there are a few tricky tee shots but if you get through them, there are a lot of chances, and the greens are great as well."
McDonald had a glittering amateur career, and followed in his grandfather's footsteps by being part of a victorious Walker Cup team in 2014.
By coincidence, sharing the same birthday as McDonald, 12 February 1993, Antoine Rozner also carded a six under 65 including one double bogey, three bogeys and an incredible 11 birdies.
"It was a crazy round, I don't know if I have made that many birdies in a round before. I made too many mistakes and put the ball in wrong spot and you just can't do that on this course. I am very, very happy to make 11 birdies, tomorrow I aim to cut out the errors."
Rozner, an Alps Tour rookie this season, who is currently third on the order of merit heading into this week, is looking for his first win of the year having achieved five top ten finishes from 13 tournament starts in 2017.
Frenchman Rozner is in good company at the top of the leaderboard with compatriots, Leo Lespinasse in third place on -5 and Leonard Bem in fourth on minus 4.
The top five players on the order of merit at the end of the Grand Final will receive their Challenge Tour card, which adds to the excitement of the last tournament of the 2017 season.
Rozner and McDonald will be playing the second round together, teeing off last as there is a daily re-draw. Tee times start at 8:30 with the final match teeing off at midday local time.
18th October 2017 | Alps Tour Golf
Tomorrow, Grand Final's start
The last event on the 2017 Alps Tour season gets under way this week at the picturesque Golf des Iles Borromees, a tree lined course perched on the mountainside above Lake Maggiore with views of both the lake and the Alps.
The Grand Final marks the culmination of an exciting season on the Alps Tour and is the last opportunity for players to secure one of the 5 Challenge Tour cards on offer to the top 5 players after this event. Mathematically, any player currently inside the top ten could take one of the coveted cards with a win this week, adding to the pressure and excitement of the event. As well as the 5 Challenge Tour cards, there is the opportunity for players to improve Alps Tour category for the 2018 season, with the top 30 players gaining category four and 31-50 gaining category seven.
The competition this season has been intense with 15 winners form 15 events proving the strength in depth of talent playing on the Alps Tour. This year for the first time, there have been three amateur winners, including Spaniard Adria Arnaus, whose stellar season includes a 7th, 4th, two 2nd places and a win at the Villaverde Open. This sees Arnaus leading the order or merit with Frenchmen Ugo Coussaud and Antoine Rozner occupying second and third place, Dutchman Lars Van Meijel in 4th and Robin Roussel of France sitting in fifth place heading into the week.
There is a long history of players from the Alps Tour going on to achieve success at higher levels, demonstrating the strength of the Alps tour as a proving ground for young, aspiring golfers. Names such as Ryder Cup player Nicolas Colsaerts, and European Tour winners Gregory Bourdy, Jose Filipe Lima, Julien Quesne, Marco Crespi and most recently Matthew Wallace have all plied their trade on the Alps Tour en route to victory. Wallace, the 2016 Alps Tour Order of Merit winner, took his maiden European Tour win in Portugal earlier this year and narrowly missed out on his second victory in the Italian Open just three days ago.
The first round starts on Thursday 19th October with two balls starting form the first tee at 08:20 A.M. local time with the last tee time midday.
Many thanks to the Golf Club des Iles Borromées for its wonderful hospitality, the sponsors and last but not least,  the Italian Golf Federation and Italian Pro Tour for their strong support in this event.
14th October 2017 | Alps Tour Golf
Gaster won maiden trophy in Andalucia
Austria's Clemens Gaster claimed maiden win on Alps Tour despite charge of Spanish players. Gaster shot final round 65 for -13 total as overnight leader has trouble to keep his nerves of steel heading to final round. Sebastian Garcia Rodriguez dropped 3 shots in first two holes before holing for birdie on the third. He finished at second place one shot back of the winning score.
A group of three Spaniards shared third place, David Borda, Ignacio Sanchez Palencia and amateur Angel Hidalgo, all with -12 total and finally, two other players from Spain are one shot further, former Challenge Tour player Ignacio Gerard Piris Mateu and Alfredo Garcia-Heredia.
Thanks to this win, Gaster made a huge jump at the ranking from the 70's to the 20's position. He earned his place to the Grand Final.
Adria Arnaus eventually took the lead of the ranking over passing France's Ugo Coussaud who missed the cut this week. The two men are only less than 150 points away.
13th October 2017 | Alps Tour Golf
Garcia storms one shot clear in Andalucia
Spain's Sebastian Garcia Rodriguez shot brilliant 65, -5 to go to -11 total in Alps de Andalucia. He's heading to last day with one shot advantage over France's Thomas Grava, -10 thanks to best score of the day 64 and Spanish amateur Angel Hidalgo.
Garcia Rodriguez is very confortable playing on home soil. He won Alps de Las Castllas last May and is in contention for second win on Alps Tour this season. The 28 year old player had a solid second round with only one bogey but an eagle and 4 birdies.
Alps de Andalucia is the last regular event before the Grand Final and final top 5 to access Challenge Tour. Ugo Coussaud, Alps Tour leader misse the cut this week and could loose his leadership as Adria Arnaus, second at the ranking, is 5th tie, 4 shots back of the lead.
The drama is on as the top of ranking could swing after tomorrow's results.
12th October 2017 | Alps Tour Golf
Borda shot flawless 63 on home soil
Spain's David Borda shot flawless round 63, 7 under par in Alps de Andalucia on Santa Clara golf Granada course. His compatriot amateur Victor Pastor Rufian joined him after holing nine birdies versus two bogeys for same score.
This is the last chance for Alps Tour players to enter the Grand Final. Alps de Andalucia is the last regular event of the international Alps Tour schedule. Borda, 8th at the ranking can hope for more and enter top 5.
David Borda has been plying really well for the last month. He finished 4th in Abruzzo Open, two weeks back and third in France, beginning of September in Citadelle Trophy Preisch.
A group of 3 players are one shot back, Spanish amateur Angel Hidalgo, fellow countryman Sebastian Garcia Rodriguez and France's Robin Roussel. The later has a pretty nice season, was in contention a couple of time but still in the hunt for maiden win.
After one round, 47 players shot -1 or better to secure their provisionnal place after the cut.
| Alps Tour Golf
Alps de Andalucia in Santa Clara Golf Granada
Much more than the victory at stake in Santa Clara Golf Granada
With just two tournaments to finish the 2017 season, the calculators are smoking. A victory in the Alps de Andalucia could be a key in the aspirations of many players who are in Granada this week. There are several names that have to prove their good form to ensure that top 5 final in the Order of Merit, among them Adrià Arnaus or Navarrese David Borda.
"I came to win because the victory would allow me to enter the top 5 of the Order of Merit of the Alps Tour 2017 and, therefore, have almost assured my passport for the Challenge Tour 2018 which is one of the objectives of the season" sharp and confident was a David Borda who is very clear what to do in Granada. "Santa Clara Golf Granada has a design with a couple of very long par 3s that will benefit this week those who are better with the long game and, perhaps, can be one of my strengths this week with good greens and that sure will make the difference, "said the Navarrese player who has decided to forget the results of last week in the Spanish Championship of the Royal Spanish Golf Federation.
Sebastián García Rodríguez, the new winner of the Spanish Championship of the Spanish Royal Spanish Golf Federation or Alfredo García Heredia have the opportunity to take advantage of their good form and rise to a win.
This week is also special for a young Miguel Ángel Jiménez Jr. The son of the several times winner on European Tour arrives in Granada with an overwhelmed illusion and with the desire to enjoy a great week of golf. "Step by step I am assimilating and getting used to the professional world in which it is clear that it is necessary to take a lot of experience and in which, obviously, there are many differences with respect to my amateur stage; I am playing with a lot of head and knowing that the good punches are there, that I have a solid game and that I have nothing to envy in the game to anyone with what the objective is clear: go out to enjoy and let the golf that I carry inside flow ", argued a Miguel Angel Jiménez Jr who knows, perfectly and first hand, the professional world in which it begins this year.
Among the favorites to win are several names marked in red. The first of them, the Frenchman Ugo Coussaud, current leader of the Order of Merit of the Alps Tour, 2nd the Spanish Adrià Arnaus, followed by Antoine Rozner and Lars Van Meijel. Maximum excitement before the 54-hole race that can greatly change the Order of Merit of the Alps Tour 2017.
The Alps de Andalucia is possible thanks to the Royal Spanish Golf Federation, the Royal Andalusian Federation, the Higher Sports Council and the collaboration of Kyocera and Reale Seguros. JGolf18.0 organizes the Alps of Andalusia.
4th October 2017 | Alps Tour Golf
More about our Top 5 players
Ugo Cou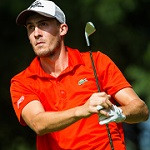 ssaud (France)
No. 1 Order Of Merit – 20,084.75 points                  
Rookie, 25 years old next 10th october
1 victory (Open Clement Ader Paris), 4 Top 10
Stroke average: 69.38
Low Round Score: 63
13 events played: 5 eagles and 187 birdies
Adria A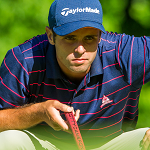 rnaus (Spain)
No. 2 Order Of Merit – 19,196.20 points                 
Rookie, 23 years old next 17th october
1 victory (Villaverde Open), 4 Top 10
Stroke average: 68.26
Low Round Score: 64
7 events played: 9 eagles and 114 birdies
Anto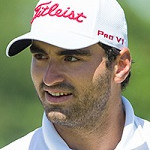 ine Rozner (France)
No. 3 Order Of Merit – 18,389.90 points                 
Rookie, 24 years old
no victory, 7 Top 10
Stroke average: 69.00
Low Round: 62
12 events played: 9 eagles and 170 birdies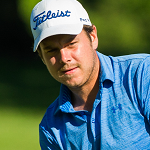 Lars Van Meijel (Netherlands)
No. 4 Order Of Merit – 18,161.45 points                  
Rookie, 23 years old
1 victory (Red Sea Little Venice Open), 7 Top 10
Stroke average: 69.22
Low Round Score: 61
14 events played: 4 eagles and 188 birdies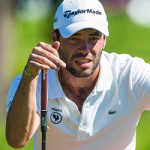 Robin Roussel (France)
No. 5 Order Of Merit – 17,207.00 points                 
24 years old
no victory, 8 Top 10
Stroke average: 69.25
Low Round Score  64
14 events played: 8 eagles and 194 birdies
Latest Alps Tour Golf News