26th April 2017 | Alps Tour Golf
5th Alps de Las Castillas in Cabanillas Golf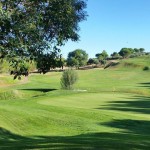 ALL READY IN CABANILLAS GOLF FOR THE ALPS DE LAS CASTILLAS
Cabanillas Golf, in Guadalajara, will host next May 4th to 6th the Alps de Las Castillas. The tournament celebrates its fifth edition and partnership with the Alps Tour. We would like to thank the Federations of Castilla La Mancha and Castilla y Leon for their support and, of course, the unconditional investment of the Royal Spanish Golf Federation in professional golf world.
The tournament field is really strong. Among the 144 participants, the Frenchman Victor Perez who will surrender his title, the winners of the Egyptian Winter Series, Lars Van Meijel(Ned) and Julien Brun (Fra).
Nine nationalities will be represented. Professionals from Austria, England, Finland, France, Italy, Netherlands, Scotland, Switzerland and of course Spain will take part in the event. They will discover Cabanillas Golf and will promote it in their respective countries for sure.
On the Spanish side, Javier Colomo, Pedro Oriol, Toni Ferrer, Carlos Balmaseda, Antonio Hortal, Alfredo García-Heredia, Marcos Pastor, Jordi García del Moral and Borja Etchart are some of the more than 60 Spanish players that will meet next week at Cabanillas Golf.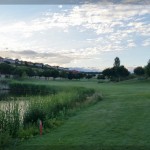 The tournament, promoted and organised by JGOLF18.0, will start with an inaugural Pro-Am on Wednesday, and the professional competition will run from Thursday to Saturday.
The 5th Alps of the Castillas has also the support of the Sports Council, Reale, Mahou, Bodegas Barbadillo, Wilson, Adfinhe, Kyocera, Sausages Atienza, Segursalud, Solan de Cabras, Valentín Moreno and Sons, I-TRegalo and Sanitas. We also note the collaboration of the Community of Castilla la Mancha, the Deputation of Guadalajara, the City of Guadalajara and the City of Cabanillas del Campo.
Latest Alps Tour Golf News