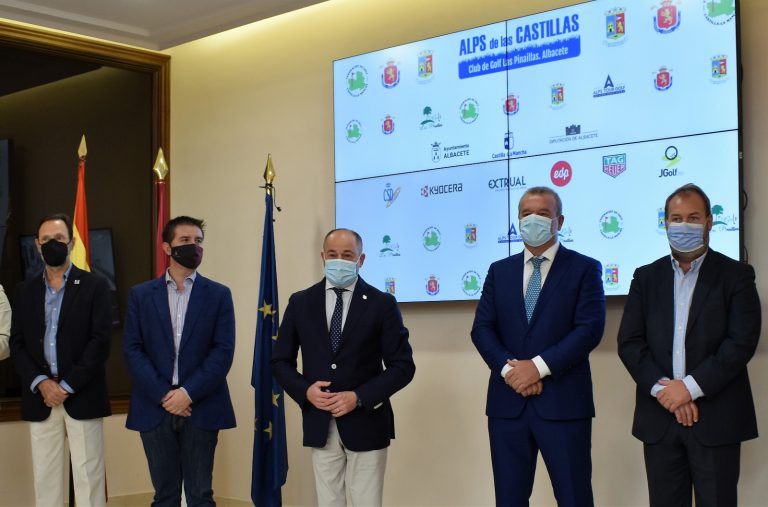 3rd July 2021 | Alps Tour Golf
Alps de Las Castillas, Strength in Unity
The City Council of Albacete hosted the official presentation of the Alps de Las Castillas, which will take place next week at Las Pinaillas Golf Club. The tournament was presented by Emilio Sáez Cruz, mayor of Albacete, Santiago Cabañero, president of the Provincial Council; Carlos Gutiérrez, president of the Golf Federation of Castilla-La Mancha; Diego Martínez, representative of Las Pinaillas Golf Club; Javier Gervás, CEO of JGolf, promoter of the tournament; Vicente Casañ, deputy mayor of Albacete, and Modesto Belinchón, councilor for Sports, among other representatives of the Corporation.
An amazing summoning for a common goal, "raising golf stars"!
"To become Jon Rahm, recent winner of the US Open and number one in the world, you need to be talented, but also to be able to show your talent, and this type of tournaments are fundamental for this purpose", stressed Emilio Sáez, who added: "I think about the dozens of golfers who have gained experience through this tour and, thanks to it, have been able to fulfill their dreams".
The Alps de Las Castillas will be played by 144 players from 15 countries, from July 7th-9th, with a Pro-Am on the 6th.
Latest Alps Tour Golf News