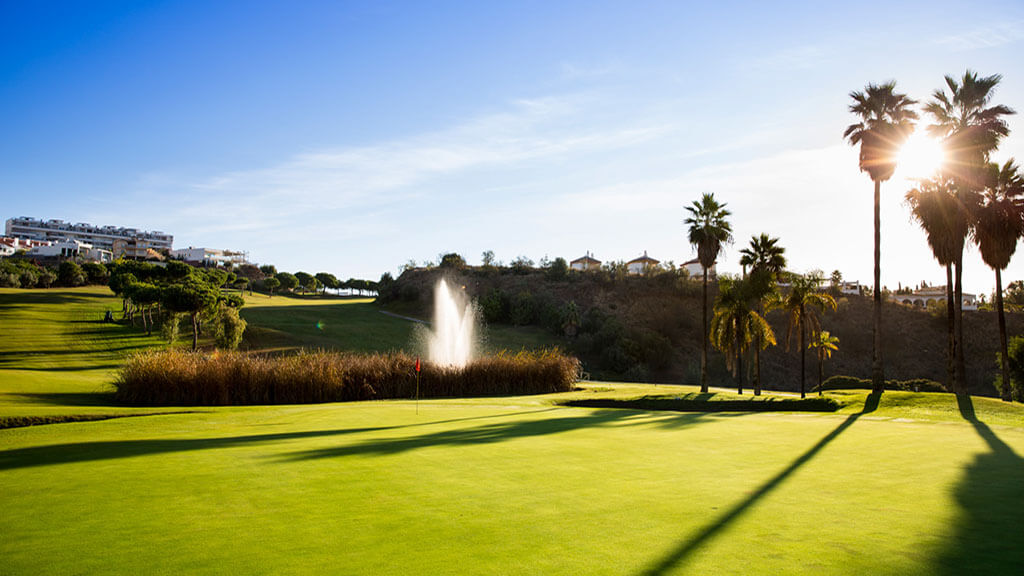 Añoreta Golf on the Costa del Sol is this year's host for the Alps de Andalucia
6th September 2021 | Alps Tour Golf
Holà Malaga for the Alps de Andalucia
September 6th, 2021 – Malaga, Spain – Heading into the final countdown of the Alps Tour 2021 season, everyone is delighted to be heading to the Añoreta Golf for another edition of the Alps de Andalucia.
With just one more tournament after this before the Grand Final in Italy next month, 132 players are confirmed including the main contenders for the five Challenge Tour cards to be claimed. In all, thirteen of the top fifteen players on the Order of Merit will be teeing off.
Fresh from his victory at the Gösser Open last month, Paul Elissalde is joined by his three fellow French tournament winners: Xavier Poncelet, Franck Medale and the amateur, Paul Margolis. This season's Italian victors, Luca Cianchetti, Stefano Mazzoli and Jacopo Vecchi Fossa are present as is two-time winner from Scotland, Ryan Lumsden.
Last year's Alps de Andalucia went to Lucas Vacarisas but as he is absent from the field there is an opportunity for one of his compatriots from the fifty-eight-strong Spanish contingent to succeed him. Joint runner-up at last month's tournament, Daniel Berna Manzanares will be hoping to consolidate his performance as will the amateur Joel Moscatel who finished joint sixth. There are also some winners from past seasons such as Jacobo Pastor in 2020 at the Alps de las Castillas and Gonzalo Vicente Elena in 2019 at the Fred Olsen Alps de La Gomera.
A new venue for the tournament, the Añoreta Golf, par 72 course, was designed by José María Cañizares, winner of two World Cups for Spain, participant in four Ryder Cups and victor in five European Tour competitions.
The 6016m/6580yd layout is pleasant and varied, accentuating the natural beauty of the Costa del Sol setting. The course does, however, require accuracy as the generally wide fairways are lined with trees and mature shrubs. Water comes into play on eleven of the holes with the most spectacular being the 17th hole par 3 which is enwrapped by an immense lake.
However, with breath-taking views of the Mediterranean on many holes, beautiful weather promised and the usual warm Andalusian welcome, the players should be in for a real treat.
The Alps de Andalucia enjoys the support of the Real Federación Española de Golf, Real Federación Andaluza de Golf, Ayuntamiento de Rincón de la Victoria, Turismo Costa del Sol, Añoreta Resort, Consejo Superior de Deportes, Allianz, EDP Solar, AON, Kyocera, Tag Heuer, Nextcaddy, Yaphone, JGolf.
Entries: click here or check on the Alps Tour Golf app.
Stay tuned! www.alpstourgolf.com and the app « Alps Tour Golf » (on App Store for iOS devices and Play Store for Android) will keep you updated on every news about Alps Tour.
Latest Alps Tour Golf News