25th October 2018 | Alps Tour Golf
Qualifying School-La Cala: Join Us in 2019
The Alps Tour is pleased to announce that La Cala Resort will be, for the 7th time, the host of the Qualifying School scheduled from December 9 to 15, 2018.
It is with great pleasure that Alps Tour will organize its Qualifying School First Stage and Final once again in this great resort, only 39 km from Malaga airport, in the South of Spain. La Cala Resort offers wonderful facilities, hotel on site, great practice range and 3 championship golf courses.
The First Stage is scheduled on December 9 and 10 over 36 holes, and the Finale is to be played on the 13th, 14th and 15th of December over 54 holes. This year, the Final Stage will be played on Asia & America courses.
The Top 35 will obtain a full category to play the 2019 Alps Tour events.
The entry deadline for the First Stage is November 9 (November 20 for the Final Stage).
For all info and entry forms  – go to this link on our website to download terms & conditions, entry form and hotel – transfers – trolley booking forms.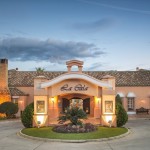 Accomodation: La Cala Resort is glad to welcome all participants in the La Cala Hotel on site with special offers, including a shuttle service between Malaga airport and La Cala Resort. All details and booking forms included in the tournament entry form.
Latest Alps Tour Golf News