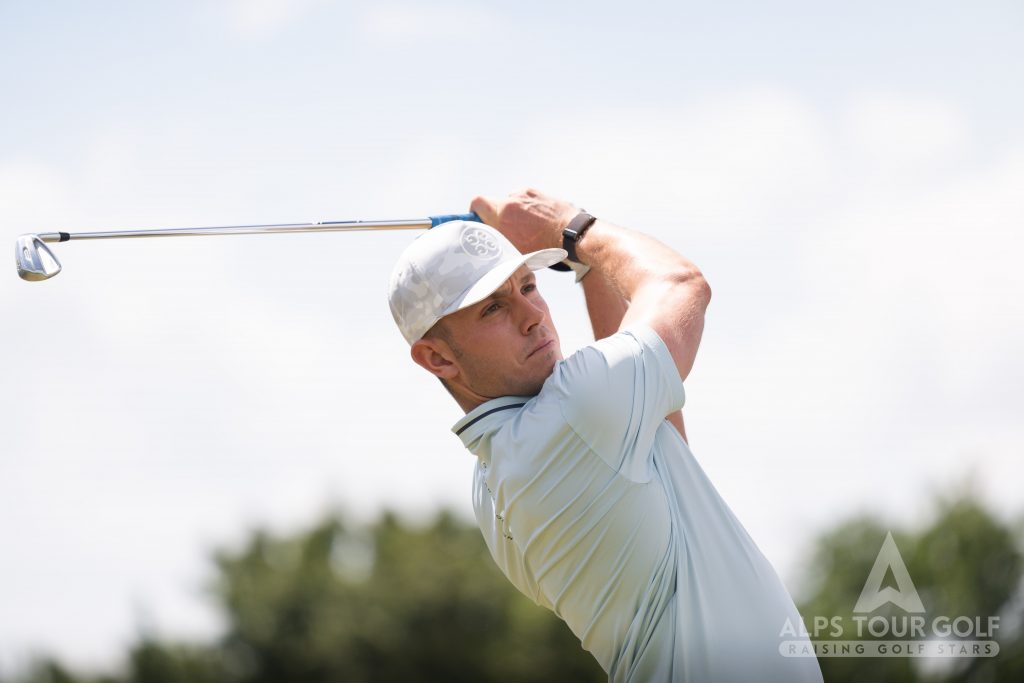 21st February 2023 | Alps Tour Golf
Jack Floydd leads after Round 1 at the 2023 Ein Bay Open! 
Round 1 Review
Sokhna Golf Club
Suez, Egypt
21st – 23rd February 2023 and 26th – 28th February
Alps Tour Media Contact: [email protected]
Leaderboard
| | | |
| --- | --- | --- |
|    Pos. |                 Name |      Score |
|       1 | Jack Floydd (ENG) | -7 (65) |
|       2 | Ronan Mullarney (IRL) | -6 (66) |
|       3 | Jorge Maicas (ESP) | -5(67) |
| | Flavio Michetti-am (ITA) | -5(67) |
| |  and 5 other players at | -5(67) |
Quick Links
Round 1 Leaderboard 
Round 2 Tee Time
---
Jack Floydd leads after Round 1 at the 2023 Ein Bay Open! 
Egypt, February 21st 2023 – 
After round 1 at the 
2023 Ein Bay Open
, we have a packed leaderboard. England's 
Jack Floydd
 leads with a 7 under-par 65, in 2
nd
 place, only 1 stroke back at 6 under-par, Ireland's 
Ronan Mullarney. 
In 3
rd
 place at 5 under-par, Spain's 
Jorge Maicas
, Italian amateur 
Flavio Michetti, 
Netherland's 
Davey Porsius
, Spain's 
Alvaro Hernandez Cabezuela
, Italy's 
Cristiano Terragni
 and 
Enrico Di Nitto
 and Swiss's 
Luca Galliano
. There is a 5-way tie for 10
th
 place at 4 under-par.
A gorgeous sunny day with blue skies and warm temperatures was the backdrop of today's first round of the 2023 Ein Bay Open. The first round was played at the beautiful Sokhna Golf Club in Suez, Egypt. Players had the opportunity to compete with perfect scoring conditions. Play began from both the 1st and 10th hole at 7:00 am local time for the morning wave and at 11:20 am local time for the afternoon wave. The forecast for the remainder of the week is expected to be very similar to today's round, with blue skies and temperatures around 21° Celsius and 15km/h winds.
Round 1 Player Quotes –
England's Jack Floydd who represents Haywards Heath Golf Club leads by 1 stroke at the conclusion of the 1st round at the 2023 Ein Bay Open. He shot a 7 under-par 65 round today with 3 birdies on the front nine holes and 1 bogey and 5 birdies on the back nine. Jack is 26 years old and turned pro in 2020. After his round, Jack commented: "I played very solid today. My game was great off the tee and gave myself a decent chance for birdie on the majority of the holes."  During the back nine, he made 4 birdies in a row from holes 14 until 17, when asked if anything different happened he added: "I had chances on the front nine but didn't start converting until the back nine. It definitely helped that 2 birdie putts were from about 1 foot. However, I did make a long one as well." Jack currently: "feels in control of my swing and my ball flight. I also had relatively good pace on the greens today which helped. I've been working hard with my coaches over the winter and I feel very confident with my game heading into the season."
Ireland's Ronan Mullarney, concluded his first round with a 6 under-par, 66 and is in 2nd place only 1 stroke back. He began his round on the 10th hole today and had a strong start making 5 birdies on his front nine and then made 3 birdies and 2 bogeys on his back nine. He begins his first full season on the Alps Tour wanting to gain stability. Ronan turned professional in 2019 and competed in the 2022 Open Championship. After his round, he was pleased with how "how I played today. The wind picked up on my back 9, the course front nine which made it a bit trickier but I practiced hard over the winter so I was ready. My wedge game was very sharp today which helped me put together the round."
One of the seven players tied for 3rd place at 5 under-par is Italian amateur Flavio Michetti who represents Marco Simone Golf Club. In today's round, he made 2 birdies and 5 birdies on the front nine and 2 birdies on the back. After he completed his first round, Flavio commented: "I played very solid today. I had a strong start with a birdie on the 1st hole and the 4th hole and that allowed me to be confident in my game for the remainder of the round. Today I putted very very well, I made 28 putts today hitting 17 greens. I believe that being able to putt well on these greens it gives you a big advantage." When asked about the course he went on to add: "The course is in very good conditions, the greens are very good and the ball rolls well."
Tied for 3rd place alongside Flavio Michetti at 5 under-par and 2 shots back of the lead, there is Spain's Jorge Maicas, Netherland's Davey Porsius, Spain's Alvaro Hernandez Cabezuela, Italy's Cristiano Terragni and Enrico Di Nitto and Swiss's Luca Galliano. 
The 120 players are competing for an overall prize fund of €40.000 and 45,000 Order of Merit points. The winner will earn €5,800 and 6,525 Order of Merit points.
Round 2-
The second round of the 2023 Ein Bay Open will begin again at 7:00 am local time from the 1st and 10th hole. After round 2, a cut will be made to the top 40 players and ties.
The first-round leader, 
Jack Floydd
 will begin round 2 at 12:10pm local time from the 10
th
 hole.
Tournament Promoter- 
Both the 2023 Ein Bay Open and the 2023 Red Sea Little Venice Open are grateful for the support of: Sokhna Golf Club, Ein Bay, Hassan Allam Properties, TPC- Touristic Promotion Company, Jaz Hotel Little Venice and Coca Cola Egypt.
Follow along on www.alpstourgolf.com or the official "Alps Tour Golf" app to keep up on all the latest news (available on App Store for iOS devices and Play Store for Android).
#risinggolfstars
#raisinggolfstars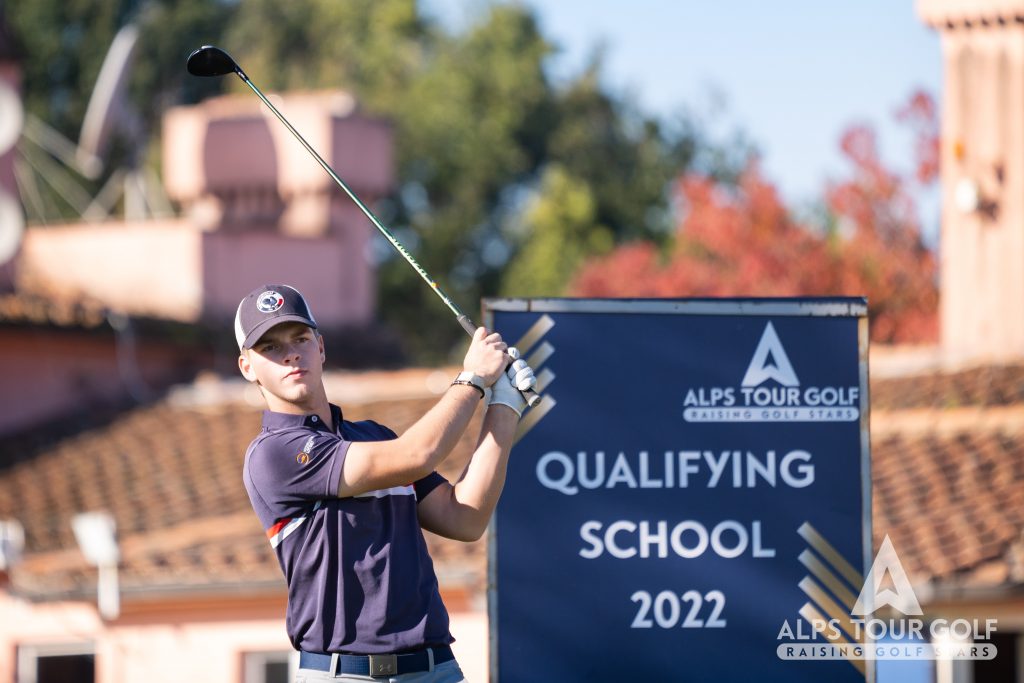 11th November 2022 | Alps Tour Golf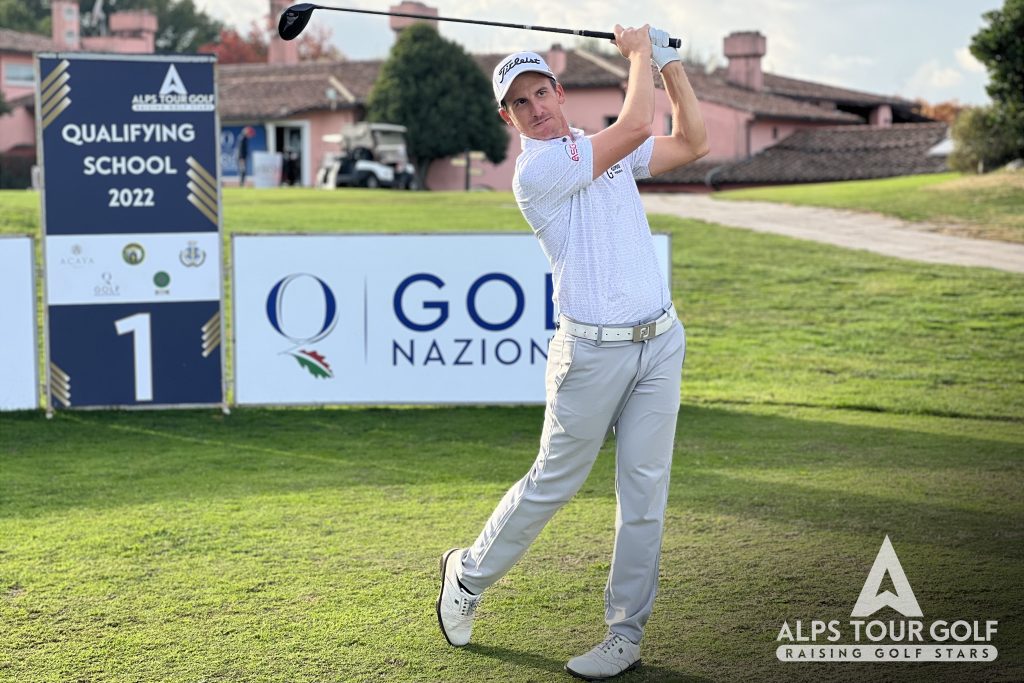 10th November 2022 | Alps Tour Golf
15th June 2016 | Alps Tour Golf
Pitoni, Galliano and Fernoux to lead in Italy
Italy's Stefano Pitoni (pict), Swiss Luca Galliano and France's Simon Fernoux shot 64, 6 under par in La Pinetina Golf Club to take the lead with one shot advantge over a group of 3 players.
Pitoni, 26, only played 2 events this season and made one cut in Gösser Open, where he finished 15th. He had the perfect round to day without any dropped shot. Fernoux, 28, holed 7 birdies and had one bogey. He played the pars 3 perfectly as he holed for birdie on each of them, 5. Finally, Galliano, 30 years old, had 4 birdies and one eagle to signed for 64.
The leaderboard is pretty congested. A group of three players is one shot back and a group of 16 players is two shots further.
Latest Alps Tour Golf News